5 Fall Garden Projects To Check Off Your List
The summer season has ended and we move into a another exciting time for your garden. Gardening in fall? Yes! Most people may not realize how important this short window of time is for improving the structure your garden, planting, and protecting it through the winter.
5 Garden Projects To Plan For Fall
Each season has a list of garden and lawn priorities. With leaves falling and night temperatures dipping low, there is some garden maintenance to do. Here are 5 fall garden projects to schedule.
Leaf removal
Reinvigorate your lawn
Pulling annuals from pots and ground
Planting Trees & Shrubs and Mulching
Grading
Mowing your grass regularly at its recommended height keeps your grass healthy and happy.
1. Leaf Removal
Where to begin. Start with regular leaf removal. The more often you keep up with this seeming unending project, the better. It will likely take a few weeks for the majority of your trees to lose the bulk of their leaves. 
Along with removing the leaves, your yard cleanup will involve removing sticks, dead grass, and other debris that has fallen. Throw what you pick up into your compost.
"A good lawn maintenance plan will strengthen & protect your turf throughout every season."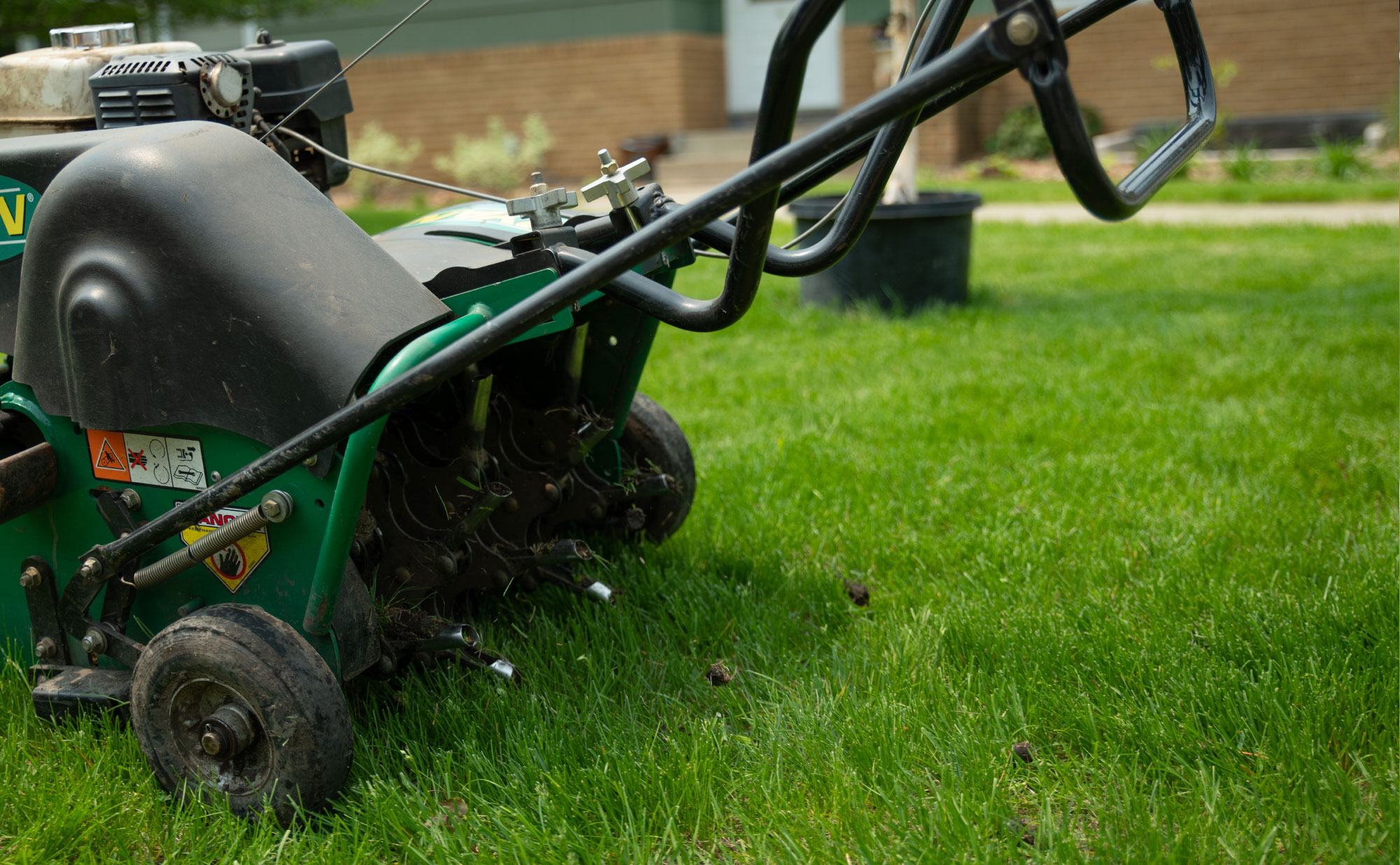 Keeping up with seasonal lawn maintenance like, aerating, seeding, and fertilizing, is made easy with Triple R Landscaping.
2. Reinvigorate Your Lawn
Fall is the best time to reinvigorate your lawn with aerating, seeding, and fertilizing. With the cooler weather, your lawn can relax and regain growing energy. Adding nutrients now will help to strengthen and stimulate deep roots.
Your fall lawn chores should be the following:
Seed the entire lawn, but especially any bare spots.
Apply a fertilizer high in nitrogen and potassium.
Aerate to provide oxygen, moisture, and loosen compact soil.
Dethatch and rake up leaves regularly to allow sunlight to reach the grass.
Pull weeds and apply herbicides to prevent spring weeds.
Mow and water as needed.
Taking care of your lawn during the fall is much easier with the cooler temperatures. Enjoy the mild weather and remember whatever you do now will give you a beautiful lawn to look forward to this spring.
3. Pull Annuals From Pots and Ground
This task is quite easy, quick, and satisfying. When you have annuals that have run their course, they start looking faded, brown, and leggy. Quickly your garden will look tidy when you pull spent annuals from pots and flower beds. Throw what you pull into your compost as well.
Fall is the perfect time to grade to ensure proper drainage and prepare your garden for shrub and tree planting.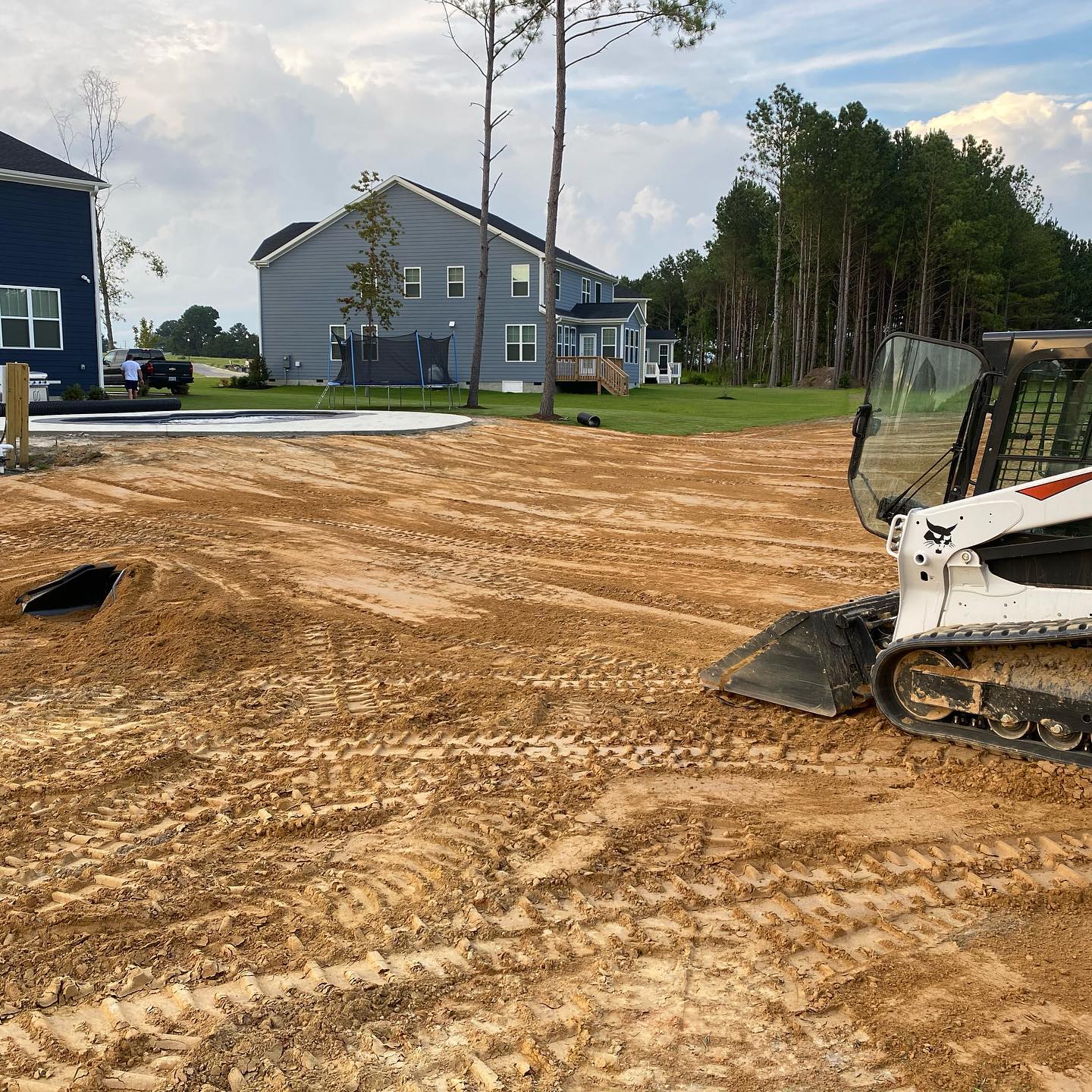 4. Land Grading
With proper grading, you can maximize the use of your yard. Grading helps create proper drainage for your lawn directing water away from structures and their foundations.
The results are the right drainage which means your lawn and vegetation can thrive, along with keeping your home and other structures safe. Depending on your property and your gardening plans, you may need rough grading, fine grading & backfilling. 
5. Planting Trees & Shrubs and Mulching Beds 
Fall is the ideal time to plant shrubs, trees, and perennial ornamental grasses. With lower temperatures, you will not need to water every day like you would if you planted in spring or summer.
Fall planting gives your plants the time they need to root before any harsh winter spells. They do much better planted than overwintering them in the nursery containers. By spring your new perennials will be established.
We can help with the layout and installation of trees, shrubs, and other perennial plantings. And now that brings us to the next important step in planting, mulching.
Mulching your plants and trees protects them from freezing temperatures, retains moisture, and erosion. It is also the best way to keep weeds at bay. But not only is mulch protection for your investment, it instantly improves the look of your yard.
Mulch comes in a variety of colors and materials. Read our article, "Why Is It Important to Mulch My Plants" and find out which mulch is best for your garden.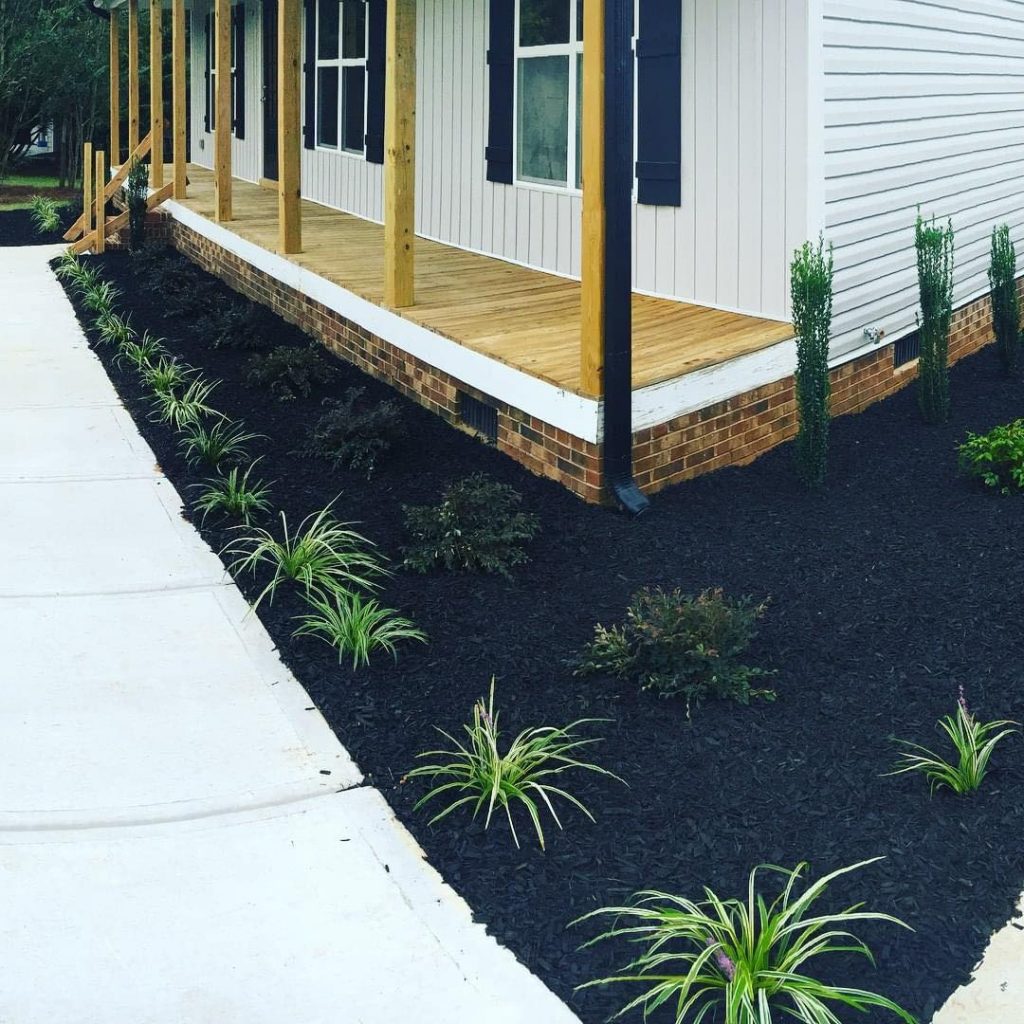 Reliable Fall Maintenace Service
Triple R Landscaping has many services built to keep your yard looking beautiful and your garden projects done right. Sometimes there is just not enough time to keep on top of what you need to do to have a beautiful yard. Now is time to set up your Fall Garden Projects on our schedule before winter arrives.
If you live in the Raleigh, Clayton, Wendell, and Willow Springs areas, schedule your project online today.