We pride ourselves on our exceptional service. Please submit the form below and one of our representatives will call you back shortly.
Need help figuring out the square footage of your property?
Use Google Earth to measure your property.
1) Click Launch Google Earth. This will open in another window.
2) Then search for your address.
3) Click the ruler icon
. Then select the area that you want to be serviced. On the right side of your screen, you will see the Area measurement. Remember to select Square Feet. Then jump back to the Triple R quote page to finish your quote request.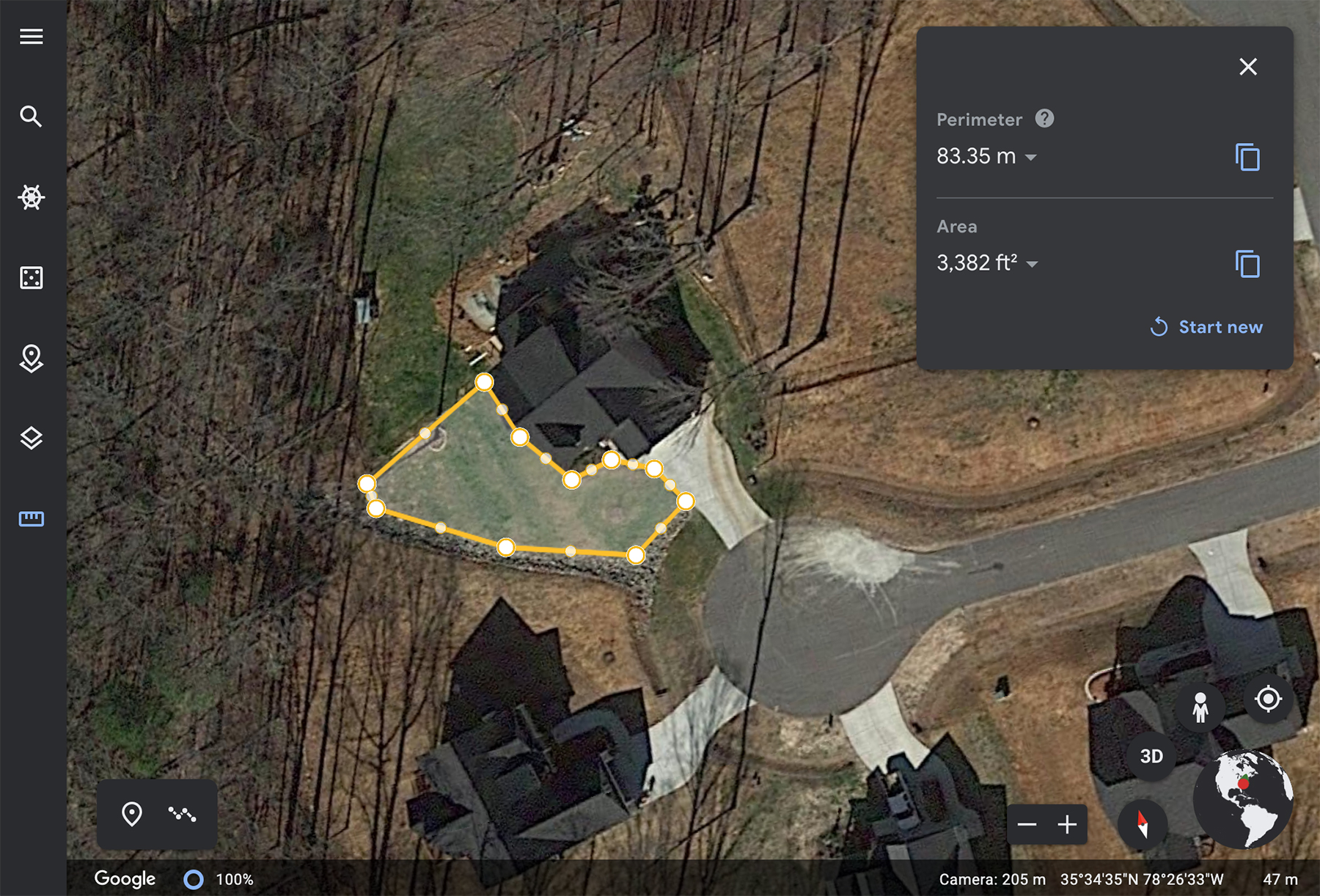 Choose Triple R
Choosing a reliable landscaping company is an important decision as a homeowner. When you want to create a thriving lawn in Clayton, NC, and the surrounding areas like Garner and Cleveland, choose Triple R Landscaping. We are fully licensed, certified, and insured. Call us today at (919) 599-5308 and schedule your consultation.